NEWS
March 8th, 2003
NEW RELEASE: Supergenius
How to become a Supergenius on Three Wishes.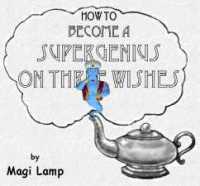 by Magi Lamp
A strange ebook.
NEW: Volume II Number 4 April 2003 of Eclectic, a multimedia web-connected ezine is available on Multimedia-ebooks.com

When you visit MmE, don't forget to register and join us in our new

FORUMS.
MmE-Eclectic is also looking for freelance writers or regular columnists, if you have an idea or a column that you wish to publicize, let us know by filling the Freelance form.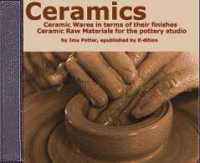 Both ebooks: Ceramic Wares and Ceramic Raw Materials are now available on CD-ROM.
Ceramics Visual Encyclopaedia
Volume I: Ceramic Wares is a visual dictionary of types and techniques known first by their materials and second by their manufacturers. Reference ebook for collectors, students and practitioners.
Volume II: Ceramic Raw Materials is a visual dictionary of raw materials: earths, rocks, minerals, oxides and elements which is thorough and very easy to use.
Both ebooks can be used from the CD-ROM.
When you receive the CD-ROM, you will see 2 activation codes that must be entered to activate the full use of the ebooks. Just click on the Index then on Registration. Follow the instruction on the screen.
You can purchase this CD that will be delivered to your door.